The Untamed is a semi realistic adoptable featuring wild animals only, at present the species we have for adoption are Wolves, Foxes, Fennec Foxes, Bobcats and Wolverines, with many more species to come.
As far as colouring goes for the current species any colouring within the canine family is acceptable for the foxes and wolves so you may have a fox coloured like a border collie but not like a tabby cat, and for felines you could have a calico coloured lion, but not a lion coloured like a wolf.
Wolverines may be coloured like any mustelid, the markings don't have to be exact but again no Wolverines will be coloured like a dog or cat.
Item Forums:
Newspaper

Colours only custom,
Name:
Species:
Gender:
Owner:
Coat: (2 to 3 colours, colours must be natural to the animals family, ie wolves can be coloured like any canine, bobcats like any feline, wolverines like any mustelid)
Foam bat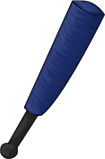 Full custom,
Name:
Species:
Gender:
Owner:
Coat: (colours must be natural to the animals family, ie wolves can be coloured like any canine, bobcats like any feline, wolverines like any mustelid)
Reference (preferred but not necessary):