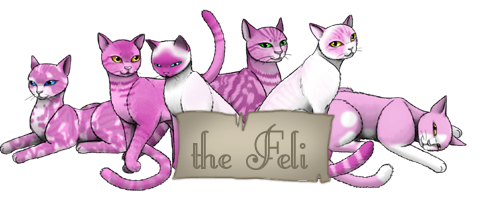 Feli are a cat adoptable. They come in all colours but only realistic cat patterns.
Trading:
Feli can be traded for secunds and other adoptables. They can also be traded for USD but you will have to get my permission first and I reserve the right to say "no".
Breeding:
Feli breeding is free but you may only breed one pair at a time.
http://www.secundi.net/forum.php?topic=5280.0
Imports:
I have imported all Feli. If I got anything wrong with your imports, please let me know.
If you'd like to contact me, it's probably better to pm "TheLeet" as I check that account more often.
(The Feli are an adoptable by the Leet)